There was recently a tweet that went viral of an image from the Daily Mail in the year 2000 posing the question on whether the 'internet may be a passing fad', with 'millions' apparently turning their back on the new tech as they were unwilling to pay high access charges.
It's fair to say that the researchers were probably wrong with their predictions, but adoption of new technology is always fraught with curiosity on how far it will go and whether or not it is truly necessary.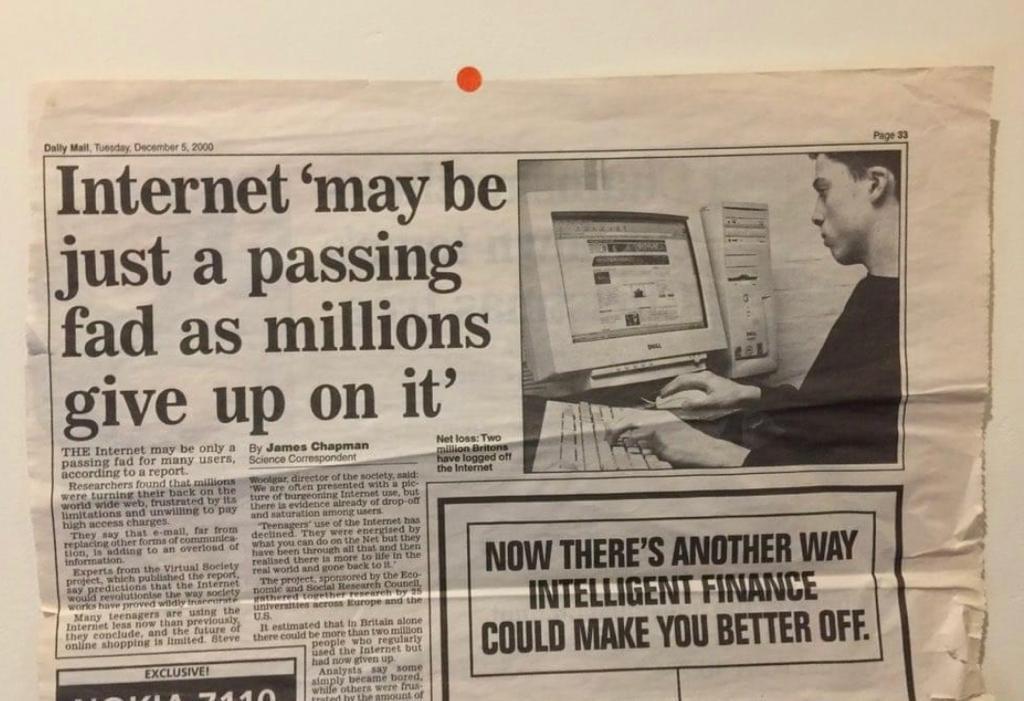 The same questions have already been posed (and answered thoroughly) about the Electric Vehicle industry, and you'd expect them to continue for another couple of years.
There will be headlines, and buzzwords like range anxiety and charging infrastructure shortages will continue to pop up, but what's quite clear in the manufacturing industry is that it is now not a question of 'if' you will own an electric vehicle in the future, but rather 'when'.
The announcements last week of General Motors that all Ford cars on sale in Europe will be electric by 2030 came a day after Jaguar announced similar plans by 2025.
Mercedes Benz this week announced an electric equivalent to the C-Class executive saloon is likely to arrive in 2024, whilst the EQC SUV is to be joined this year by the EQA crossover and EQB small SUV.
Below is a timeline from Deloitte of the Strategic OEM targets for EVs from different manufacturers – and it clearly shows the direction of travel the market is going in.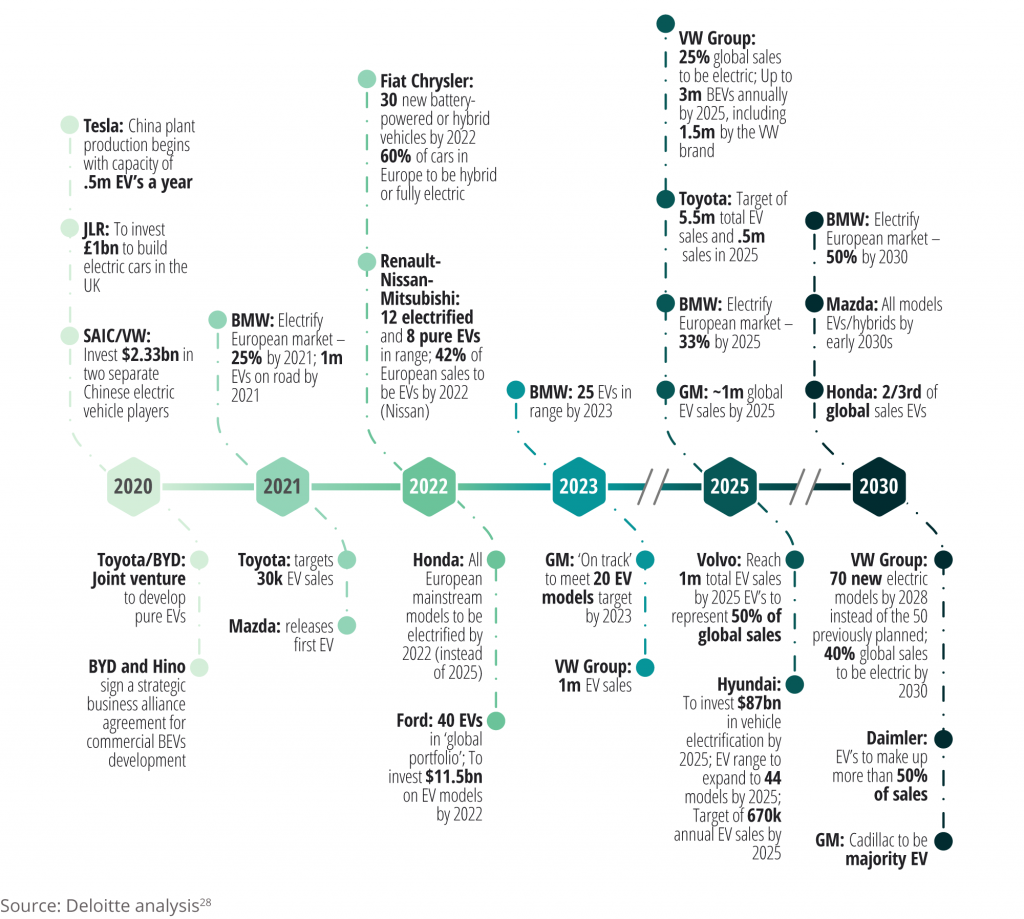 The manufacturing trends are clear for all to see – it truly will become a question of 'which EV will you buy' rather than 'are you going to look into EV options?'
This of course means the next natural question will be 'which EV charging solution are you going to use?' – and that's where we at Virtus Energy come in. If you've got any questions on how to start your journey, let us know.