Our Purpose
Our business is committed to reducing the impacts of climate change and reaching the 2050 net zero goal. At this point, the 2050 date seems far away, but our opportunity to minimise the impacts of global warming is now. Decarbonising transport, homes and buildings will support the green economy by creating new business opportunities, jobs and growth.
We are a technology neutral company and advocates of zero emission solutions. The transition from a high reliance on fossil fuels to zero emission technologies will take time and requires innovation within the energy, transport and infrastructure sectors.
We prioritise products and services that promote electrification and hydrogen whilst also recognising the significant opportunity for other technologies, such as high blend biofuels, to reduce greenhouse gas (GHG) emissions in the interim.
Our focus is on developing partnerships with zero emission distribution technology innovators to distribute products and services to public and private sector clients.
---
EV Charging Installation
Our current service offering is aimed at electric vehicle (EV) users. We are working with producers of electric vehicle charging points, EV sockets and pedestals to provide clients with a one-stop EV charging solution offer that includes installation, a smart charging management app, guidance and helpline, everything but the car.
---
Our Team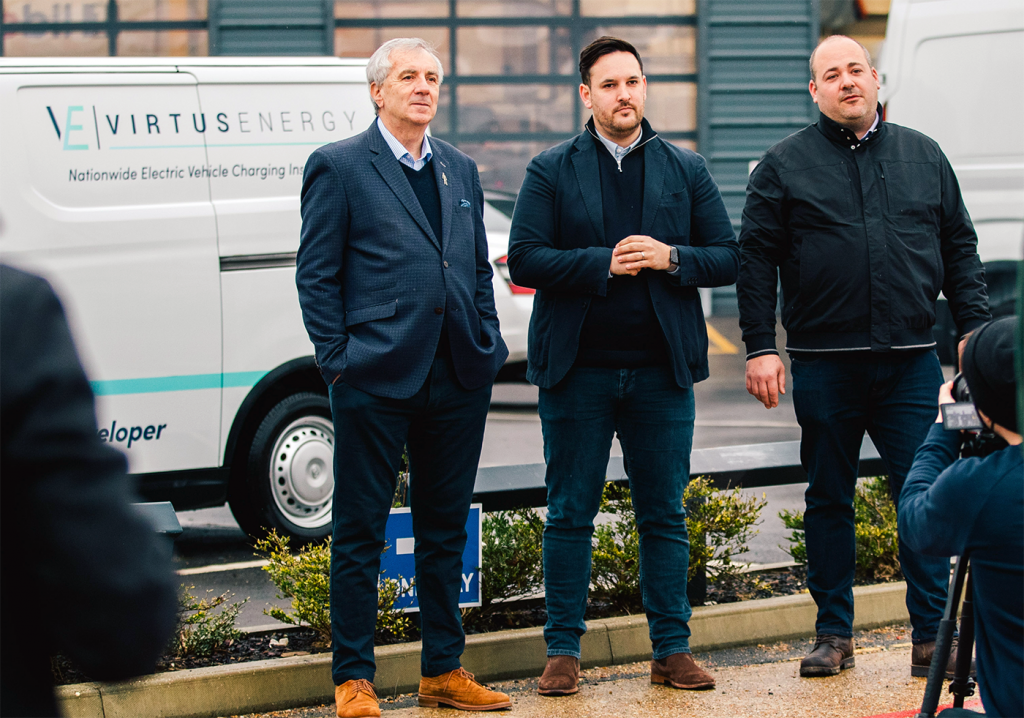 Our mission is to expand our partnerships with car leasing companies and zero-emission distribution technology innovators to distribute electric vehicle charging products and services to individuals, businesses and public sector clients.
We have a talented team of motivated individuals with a passion for sustainable solutions.
Founded in 2019, we are a privately-owned business with a personal touch.
---
Key People
Peter Varney // Co-Founder & Chairman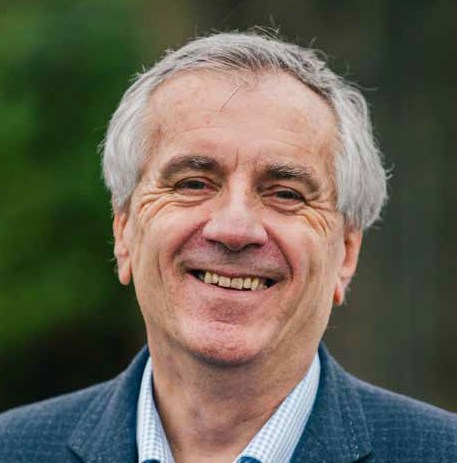 Peter is best known for his time as Chief Executive of Charlton Athletic FC, who spent eight seasons from 1997 to 2008 in the Premier League.
During his time as Chief Executive, Peter generated in excess of £25 million in investment and played a pivotal role in developing The Valley into the 27,000 capacity modern all-seater stadium it is today.
He oversaw the formation of the Charlton Athletic Community Trust, which became one of the biggest football-related charities in the UK.
In January 2011 Peter returned to The Valley as Executive Vice Chairman and the club secured promotion back to the Championship.
In early 2013, Peter became Executive Vice Chairman of Ebbsfleet United FC, and the club won promotion to the National League.
Peter has managed his own consultancy business since 2008 and has managed a range of property and commercial projects.
---
Liam Ray // Co-Founder & Managing Director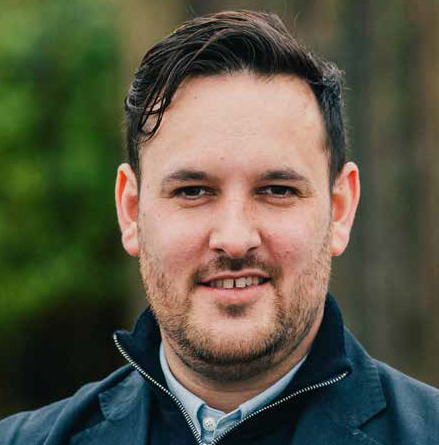 Liam has built a successful career launching London start-ups and converting them to scale-ups.
With a keen passion for renewables, in 2015 he co-founded a waste-to-energy business that produces biodiesel, from waste oils that is used to power on-site generators, exporting renewable electricity to the National Grid 24 hours a day, seven days a week, 365 days a year.
With a passion for business, Liam has also played an integral role in helping multiple companies scale from initial concept through to profit-making business, by leading their fundraising efforts and retaining a commercial position in the company.
He is Founder of scale-up consultancy, Thrive Funding.
---
James Varney // Co-Founder & Operations Manager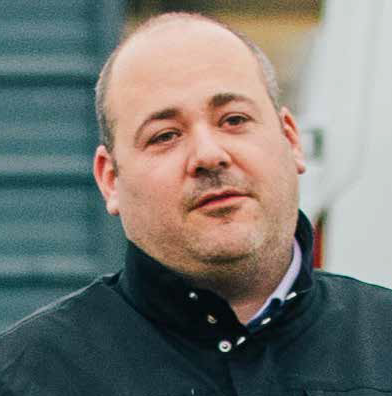 James has considerable experience in the construction and engineering sectors.
He has managed projects for an impressive portfolio of clients including Balfour Beatty, Intercontinental Hotels, SISK and Kier Group.
In 2016, he co-founded EV Posts to design and fabricate pedestal solutions to create home charging solutions for EV buyers and traffic management solutions for workplace charging customers.
EV Posts has developed a worldwide market for the product and established valuable relationships with Tesla Inc, Easee and Charge Surfing.
EV also fabricates precision engineered components as a manufacturer (OEM) for a leading Dutch amphibious vehicle producer.
---
David Paterson // Financial Director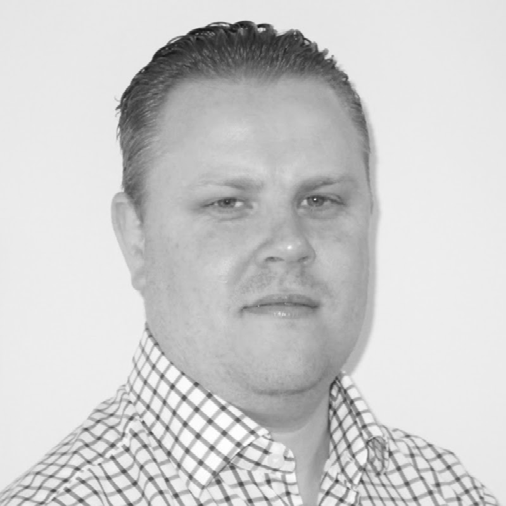 With over 27 years of experience, working predominantly for accounting practices which include Hays Macintyre (Senior Manager) Blick Rothenberg (Team Leader) F&L (Senior Manager) as well as three high net worth families to the tune of €4.6billion in his previous position.
David brings a wealth of financial knowledge and has led the financial division for companies in their early stages through to companies that had an annual turnover of £250million.
---
ADVISORS
Dr Alexander Mirescu // Board Advisor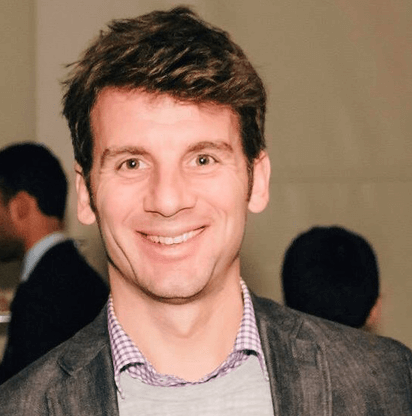 Dr. Alexander Mirescu is an expert in disaster risk reduction and urban resilience.
After leaving academia in 2016, Alexander founded ResiliОnt/City LLC, a global consulting firm that supports municipal and national governments, the private sector and international organizations on evaluating risk and resilience, crafting policy and actions plans, and implementation.
Alexander consults firms for resilience projects in East and West Africa, the Middle East and South Asia and he continues to work directly with cities in North and Latin America.
He regularly gives public lectures, interviews and publishes on urban resilience, risk reduction, urban sustainability and bringing other private sector firms to the increasingly lucrative resilience market.
Since 2019, Alexander has served as a senior consultant for private sector engagement for resilience at the World Bank's Climate Risk Early Warning Systems Initiative.
In 2019, Resilient/City branched out operations to include social resilience supporting the World Economic Forum and the City of Jersey City.
He was selected as Policy Fellow for the Forum's Healthy Cities and Communities multi-city platform.
---
Neil Jenkins Peng, MIoD, FSE, FIET, FIDiagE // Board Advisor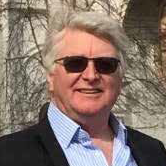 Neil Jenkins is a Chartered Professional Engineer and a Member of the Institute of Directors, Fellow of the Society of Engineers, Fellow of the Institute of Engineering and Technology and Fellow of the Institute of Diagnostic Engineers.
Neil was most recently chairman of Gibbs Technologies Ltd, the world's leading developer of high-speed amphibious (HSA) vehicles for consumer, commercial and military use.
Neil has developed a unique range of eleven different product designs in differing categories of High-Speed Amphibians, achieving a number of major engineering breakthroughs and world records along the way.
He was awarded the prestigious Churchill Medal for the development of High-Speed- Amphibian vehicles in 2004, the Society of Engineers Presidents' Medal and the Sir Henry Royce Medal in 2005.