I'll be the first to admit that I've always been a bit of a petrol head and a huge car enthusiast, and could never have foreseen the rapid revolution of the electric vehicle industry.
But here I am, in the year 2021, having just completed my first 1,000 miles in an electric vehicle and I couldn't be more impressed.
For the past month I've been driving the Maxus e Deliver 3, which is being trialled for all our engineers at Virtus Energy.
The benefits were immediate and numerous. I've saved money that I'd ordinarily spend on fuel, it's clean energy, and really convenient for my day-to-day life. I've been going into work, where there is a chargepoint, which is like having a petrol station at my office, so it's perfect to ensure I've always got enough charge in the van.
Every time I'm at work, even if I'm there for half an hour, I just plug the vehicle in. And if it's full, it will turn itself off. If it isn't, it'll just keep charging. I think that's probably the biggest change of habit for me.
Of course I've had to make adjustments to my habitual life to accommodate for the EV but like with anything new, you're going to have to get used to a few things.
I now plan forward ahead a bit more, ensuring I know where chargers are going to be along my routes in case I need to top-up. It might sound strange to those who aren't familiar with EVs, but I now also have my favourite chargers on my most used routes around my area – they're the ones I know that charge well, or are in the best locations.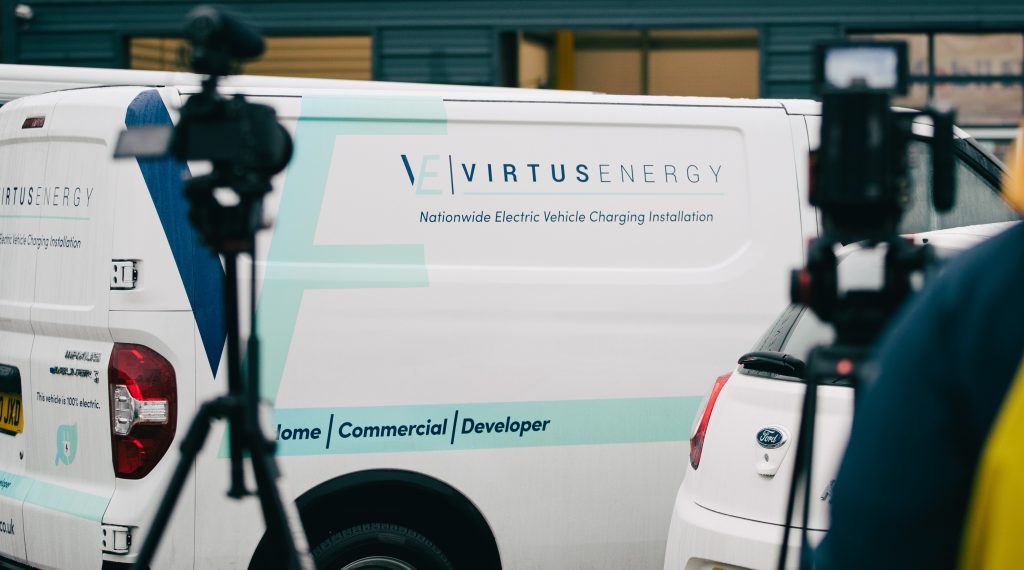 I've become more organised in terms of time in regards to when I'm going to charge my vehicle. But we are creatures of habit, and once you make that mindset shift it doesn't feel different at all, it just becomes part of your day-to-day routine.
Nowadays everyone makes sure their phones, or laptops, are charged up ready for the day, and I don't see it as being any different to that.
Another noticeable difference is driving the vehicle for the first few times – when you turn on a car usually you expect something to happen, like a whirr of an engine. But with an EV, it just says 'Ready To Go', and you start driving! It takes a bit of time getting used to, but most new technology has a similar adjustment period.
The EV industry is now booming but we know that as a whole it has to improve the user experience. I was caught out once in the past month on a journey where I tried five different Ecotricity chargers around one stretch of the M25, and none of them worked. It was frustrating and I ran out of charge, so the vehicle ended up having to be recovered.
The government's got to do better, as do technology providers, and fast. But I compare it to something like smartphone technology – compare the first iPhone to the latest one, they're almost unrecognisable and have got so much better over time.
Improvements are already happening rapidly in our industry and it's why we're doing all we can at Virtus Energy to ensure everyone has a positive experience of EV.
We're implementing a lot of technology, and we're putting in charging points in day in, day out for consumers and businesses.
There's also great advice and consultancy when it comes to what's most appropriate for you as an individual. You might want to install a chargepoint at home or at your office, or look at changing your fleet of vans to EV. The good news is that we've got specialist consultants at hand to give you the best service on everything to do with EVs.
The EV revolution is happening right now, and I couldn't be happier to be part of it.